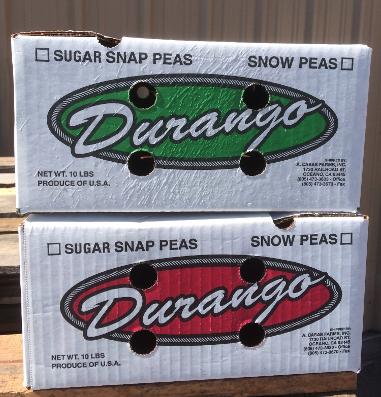 A. Casas Farms is an agricultural shipping company located on the Central Coast of California. Our company has been in business here for 27 years. Produce is grown on different fields between Cambria and Santa Maria and packaged with our Durango label. It is then shipped from our location in Oceano, California.
The main products that are handled by A. Casas Farms are snow peas, snap peas, squash and blue lake beans. In the months when produce is not available from the Central Coast, we have produce imported from Guatemala, Mexico and Peru in order to have year-round availability. The imported produce is grown with the same agricultural practices and food safety requirements as our produce grown in the U.S.
Our commitment to our customers is to offer the best service and the freshest produce possible. We have excellent quality control measures in place to make sure we accomplish this goal.